New Mexico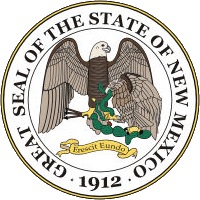 In the interest of improving the crash reporting systems, the New Mexico Department of Transportation (NMDOT) provides a grant to the New Mexico Department of Public Safety (NMDPS) and Sensible IT Solutions to develop, deploy, and support the usage of TraCS in New Mexico. The goal is to deploy TraCS in a manner such that local agencies collect electronic crash data at their agencies using TraCS, and then submit the electronic data to the NMDOT repository. Primary benefits of this implementation will be reducing redundant data entry, improving accuracy, improving timeliness.
The NMDPS TraCS team has worked closely with NMDOT to establish protocols for the electronic submission of crash data. In NM, TraCS began submitting electronic crash reports in June 2007 and currently has 71 agencies that submit crash reports electronically to NMDOT.
TraCS is available for use on a voluntary basis, and thus resources are devoted to marketing and promoting the use of the software.
LEAD AGENCY: NMDOT
PROGRAM SUPPORTED BY: NMDOT Internal Staff, in partnership with the New Mexico Department of Public Safety (NMDPS) and Sensible IT Solutions.
TRACS SOFTWARE DEPLOYMENT: Statewide Agency: New Mexico Department of Public Safety (NMDPS) has successfully installed TraCS software in all 12 NMDPS Districts, along with other law enforcement agencies across the state.
FUTURE DEPLOYMENT PLANS: The TraCS New Mexico software is available for agencies to use free of charge on a voluntary basis. Staff guide interested agencies through the phases of deployment including evaluation, server setup, and training. Staff makes onsite visits as necessary to assist agencies with deployment and training.
LAST UPDATED: 2023/08
TraCS Use
Forms being used by New Mexico include:
Uniform Crash Report
Supplemental Narrative for UCR
Supplemental Diagram for UCR
Uniform Traffic Citation
Incident/Offense Report
Narrative for Incident/Offense Report
DWI Citation
Notice of Revocation
Criminal Complaint/Probable Cause Statement
Tow Report
DWI Incident/Offense Report Supplemental
DVER Inspection Form
Search Warrant
Arrest Warrant
Missing Persons Forms (Amber Alert, Silver Alert, Brittany Alert, etc.)
Alcohol and Gaming Administrative Citation
Premise Inspection

ADDITIONAL FORM DEVELOPMENT PLANS: New forms are considered for development as the user community requests them.
MACH Use
New Mexico hasn't implemented MACH yet.
TraCS Support

505 827 3413
Roberta Vasquez
Management Analyst
505 629 3499
Kariann Blea
Management Analyst
505 660 1906
Christian Quintana
Management Analyst
505 470 4817
MaryAnn Wilson
TraCS Project Manager, NMDPS
575 888 7937