About The National Model Program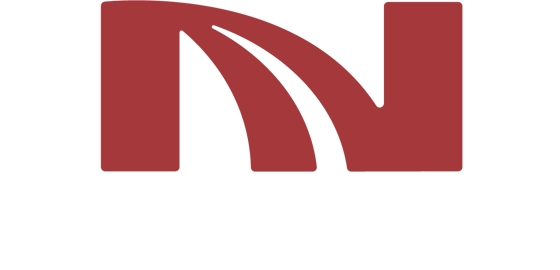 The National Model for the Statewide Application of Data Collection and Management Technology to Improve Highway Safety is a nationally recognized program for sharing information, resources, and technologies to improve safety.
The focus of the National Model is improving data collection for roadway incidents, leveraging proven technology for law enforcement, streamlining the communication of safety information to key stakeholders, and extending the use of this information for short and long range safety and law enforcement programs.

The National Model is an innovative effort to demonstrate and share how new technologies and techniques can be cost-effectively used in a statewide operational environment to improve the safety data collection and management processes. Using these new approaches shortens the data collection time, minimizes disruption to traffic, increases officer efficiency and safety, and improves data quality, all of which contribute to better information for safety decisions and improved public safety.

The mission of the National Model is to enable local, state/provincial and federal entities to improve their transportation, homeland security, and public safety infrastructures by sharing resources, establishing best practices and providing tools by which information is quickly, accurately and efficiently collected, and is subsequently used for analysis, reporting, public and private dissemination, and data-driven decision-making.

The overreaching vision for the National Model is a nationwide recognition of its software solutions for data collection, records management, and communications as a best practice that enables:
Collaboration among more states/provinces to share and improve the software so scarce resources are used more efficiently
Collection of vital data more accurately and quickly by public safety agencies
Information shared seamlessly and quickly among federal, state/provincial and local agencies
Expansion of the National Model to include Criminal Justice, Homeland Security, Emergency Management, Incident Management and First Responder applications to leverage the utility and timeliness of data moving to key decision-makers
Reduction of appropriations/grants to free up funding for other critical needs, saving significant taxpayer dollars

NATIONAL MODEL OBJECTIVES
The objectives that the National Model program strives to achieve include:
OBJECTIVE 1: Continue to enhance and maintain the National Model in a manner that serves the greater good and that positions local agencies, states/provinces and federal entities to share timely and accurate data
OBJECTIVE 2: Collaborate among National Model member entities to collectively resolve common issues.
OBJECTIVE 3: Monitor and evolve existing technologies to stay current and adopt new technologies at the appropriate times
OBJECTIVE 4: Continue to expand the number of entities deploying the National Model
OBJECTIVE 5: Resolve the majority of operational and performance issues at the state/provincial level, with states/provinces being responsible for monitoring and measuring performance
OBJECTIVE 6: Develop and maintain the National Model software offerings in a way that provides the highest level of flexibility possible, while maintaining a common source code, so each state/province can deploy as needed. The software should not be an obstacle to change
OBJECTIVE 7: Provide a decision-making framework for the National Model that allows for centralized coordination and planning with decentralized execution
OBJECTIVE 8: Raise awareness of the availability of the National Model and the benefits of multiple entities working together. Use outreach efforts to promote the National Model software and communicate its robustness, versatility and flexibility
OBJECTIVE 9: Establish self-sustaining funding that can accommodate growth, and that is primarily user-jurisdiction funded from state/provincial funds or federal discretionary funds and formula allocations. An adequate level of funding is needed to obtain and retain the skill sets needed to maintain and enhance the National Model software and provide technical support

The management of the National Model is best described as a Lead-State Consortium, with a National Program Manager from Iowa, an executive board made up of three elected members, a Steering Committee made up of participants from the member community, and working groups that are formed for specific tasks. Management can be characterized as a "lean operation" that provides quick response, efficiency and flexibility. National Model software offerings including TraCS are licensed at the provincial or statewide agency level which promotes statewide traffic records systems integration.
History
In 1994 the Iowa Department of Transportation, working in partnership with the Iowa Department of Public Safety (DPS) and several local law enforcement agencies, initiated a program to create a PC-based crash reporting system to expedite data capture for police crash reports. In 1995 traffic citations and commercial motor vehicle inspections were added. Over time the program evolved into TraCS, an integrated system used by state and local law enforcement agencies with continuing leadership and support from the state. Participation by all levels of law enforcement (city, county and state) in the development of TraCS was essential to the success of the program.

In 1996 Iowa was selected by the Federal Highway Administration (FHWA) as a partner for the National Model for the Statewide Application of Data Collection and Management Technology to Improve Highway Safety Project. FHWA provided funds to share National Model/TraCS project successes with other states, and subsequently the Federal Motor Carrier Safety Administration (FMCSA) and the National Highway Traffic Safety Administration (NHTSA) also contributed funds to enhance the program's success.

In 2000 the ILT was added to the National Model as a user-friendly tool to collect geographical information system (GIS) coordinates. Although a separate application, the ILT was launched from TraCS and the location output stored with the report in the TraCS database and exported with the report. To take advantage of the data, including the location, and make the data immediately useable to local agencies, an Incident Mapping Tool (IMAT) was created. IMAT used the same look and feel of the ILT for ease of use and provided law enforcement agencies with a set of queries for creating reports and the capability to create and print maps that graphically displayed the spatial concentration of incidents. Since then, the ILT and IMAT functionality have been rewritten and included directly into the TraCS application.

To simplify the transition of the TraCS solution from one state to another, the Software Development Kit (SDK) was added to the TraCS software in November of 2000. The SDK allows other states to manage the evolution of their current paper forms into TraCS electronic forms and customize the TraCS environment to meet their individualized needs.

In order to continue to stay current with new technology, TraCS version 10 was released in August of 2009. TraCS was rewritten from the ground up using Microsoft's .NET framework. Rewriting TraCS presented an opportunity to incorporate all of the lessons learned from more than a decade of experience as well as incorporate a significant number of new features. This newest version of TraCS is the new National Model baseline from which future projects and software will continue to be based.

In 2010, Mobile Architecture for Communications Handling (MACH) was added to the National Model portfolio. MACH is a software application that utilizes an innovative internet communications architecture to allow public safety agencies including law enforcement, EMS, and fire to share information for facilitating cooperation and organization during everyday activities and emergency events. MACH offers in-car mapping, session based messaging for cross agency communications between first responders to an incident, dispatch capabilities, an NCIC/NLETS interface, and a TraCS 10 interface that allows TraCS to operate in wireless mode in the vehicle.

TraCS Web, a complete web browser based version of TraCS, was made available in March, 2011. Because TraCS Web has multiple setup configurations, it can be used as an effective way for rural agencies to go paperless with little or no on-site support or it can be used in conjunction with TraCS at larger agencies as an alternative to workstation installations. TraCS Web provides yet another alternative for flexible TraCS implementations.

Even more enterprise level features were released in 2014 and 2015. Complete Records Management (RMS) functionality was added to TraCS and high-volume Computer Aided Dispatching (CAD) was added to MACH.

Today, the National Model program offers state agencies with incredibly robust and feature rich software, licensed statewide, at a steeply discounted cost.
Membership
National Model membership is granted to one agency per state (membership is also offered to Canadian provinces.) That agency is usually the Department of Transportation (DOT), Department of Motor Vehicles (DMV), Department of Public Safety (DPS), or State Police/Patrol for the state. Membership is not granted to individual local agencies within a state.

The member agency for a state is then responsible for choosing, licensing, and distributing any software offerings of the National Model to the other interested state, regional, and local jurisdictions within that state. In most cases, the member state agency becomes the coordinator for implementation and deployment of the National Model software throughout the state and generally manages the majority of software customization, maintenance, and support.

Local agencies within a state that does not participate in the National Model program may still yield the benefits of the software provided by the National Model by working directly with the developer of the software, Technology Enterprise Group, Inc. For more information on how local agencies in non-participating states can gain access to this software, please visit www.teginc.com

National Model software and other resources are initially provided without a fee to government entities under Testing Agreements with the Iowa Department of Transportation. The Testing Agreements are typically for 120 days. Although entities may create TraCS forms during the testing phase, piloting and implementation of TraCS and other software requires a license. The Testing Agreement time period may be extended with the approval of the National Model Program Manager.

The test period allows an entity the opportunity to fully explore the National Model, TraCS, and other software before making a financial commitment. At the point the entity begins to use TraCS or other software in a production environment, the entity must participate financially by paying a annual license fee for each software product. This licnese fee is established by the Steering Committee with guidence from the National Model Program Manager. The dollar amount is minimal and allows the licensing agency to deploy the software throughout their state as needed to any public safety agency. The first year license fee may be prorated for a partial year.

With a license for a National Model software product your state receives the following:
The ability to install and use the software in any public safety agency in your state
Unlimited access to new releases of the software for the term of the license (a license term is usually 1 year)
Limited technical support from Technology Enterprise Group, Inc., the developer of the National Model software
The ability to participate in bi-annual National Model Steering Committee Meetings
One vote during decisions requiring member input at Steering Committee Meetings
Access to other National Model members to share lessons learned and other best practices

If you are interested in licensing TraCS or other National Model software or need more information on obtaining National Model resources, please contact the National Model Program Manager.

STEERING COMMITTEE: The National Model Steering Committee is the largest group of states voluntarily working together to respond to the issues raised by the NHTSA initiated Data Integration Project Team and to implement national strategies such as those developed by the Association of Traffic Safety Information Professionals (ATSIP). The Steering Committee, which meets twice a year as arranged by the National Model Program Manager, serves as an opportunity for the participants to deliberate and espouse individual positions while maintaining an objective viewpoint for the greater good. It operates on a consensus basis, with each participating entity typically being represented by a state program manager and a technical manager. Member states are eligible to participate in Steering Committee activities, but with varied levels of actual participation and commitment. Attendees at Steering Committee meetings include member states, federal agencies, consultants (by invitation of a member state), and other governmental entities considering participation and wanting to experience the enthusiasm and consensus building of the meetings.
National Model Members


United States

Canada