US Virgin Islands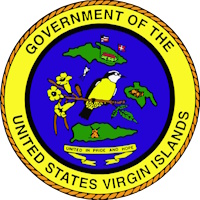 The US Virgin Islands is in the implmentation stage of TraCS.


LEAD AGENCY: US Virgin Islands Police Department
PROGRAM SUPPORTED BY: Internal Staff and Contractor
TRACS SOFTWARE DEPLOYMENT: Agency-wide
FUTURE DEPLOYMENT PLANS: Expand the use of TraCS throughout the territory.
LAST UPDATED: 2023/09
TraCS Use
Forms being used by US Virgin Islands include:
Crash Report
Traffic Citation
Commercial Motor Vehicle Inspection

ADDITIONAL FORM DEVELOPMENT PLANS: No immediate plans for future forms.
MACH Use
US Virgin Islands hasn't implemented MACH yet.
Daphnie O'Neal
Director – Office of Highway Safety
340 714 9810
Kishauna Tweede
Director – Information Technology Bureau
340 715 5520