South Dakota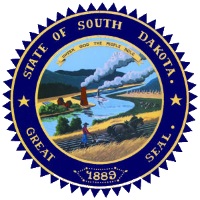 South Dakota uses TraCS Web exclusively on desktop computers in a centralized hosted environment. TraCS is installed on field units and the data is end shifted to the TraCS Web server. Training and support is provided by our contractor. TraCS Web is the central repository for crash data for the State.


LEAD AGENCY: South Dakota Department Of Public Safety
PROGRAM SUPPORTED BY: Internal Staff and Contractor
TRACS SOFTWARE DEPLOYMENT: Agencies using TraCS Web = 101, Users = 1695
FUTURE DEPLOYMENT PLANS: Expand the use of TraCS throughout the state.
LAST UPDATED: 2022/08
TraCS Use
Forms being used by South Dakota include:
Crash Report Long Form
Crash Report Short Form
Electronic Citation
Electronic Warning Ticket
Driver Insurance Exchange Form

ADDITIONAL FORM DEVELOPMENT PLANS: No immediate plans for future forms.
MACH Use
South Dakota hasn't implemented MACH yet.
Amanda Hossle
Director – Office of Highway Safety and Accident Records
605 773 6426